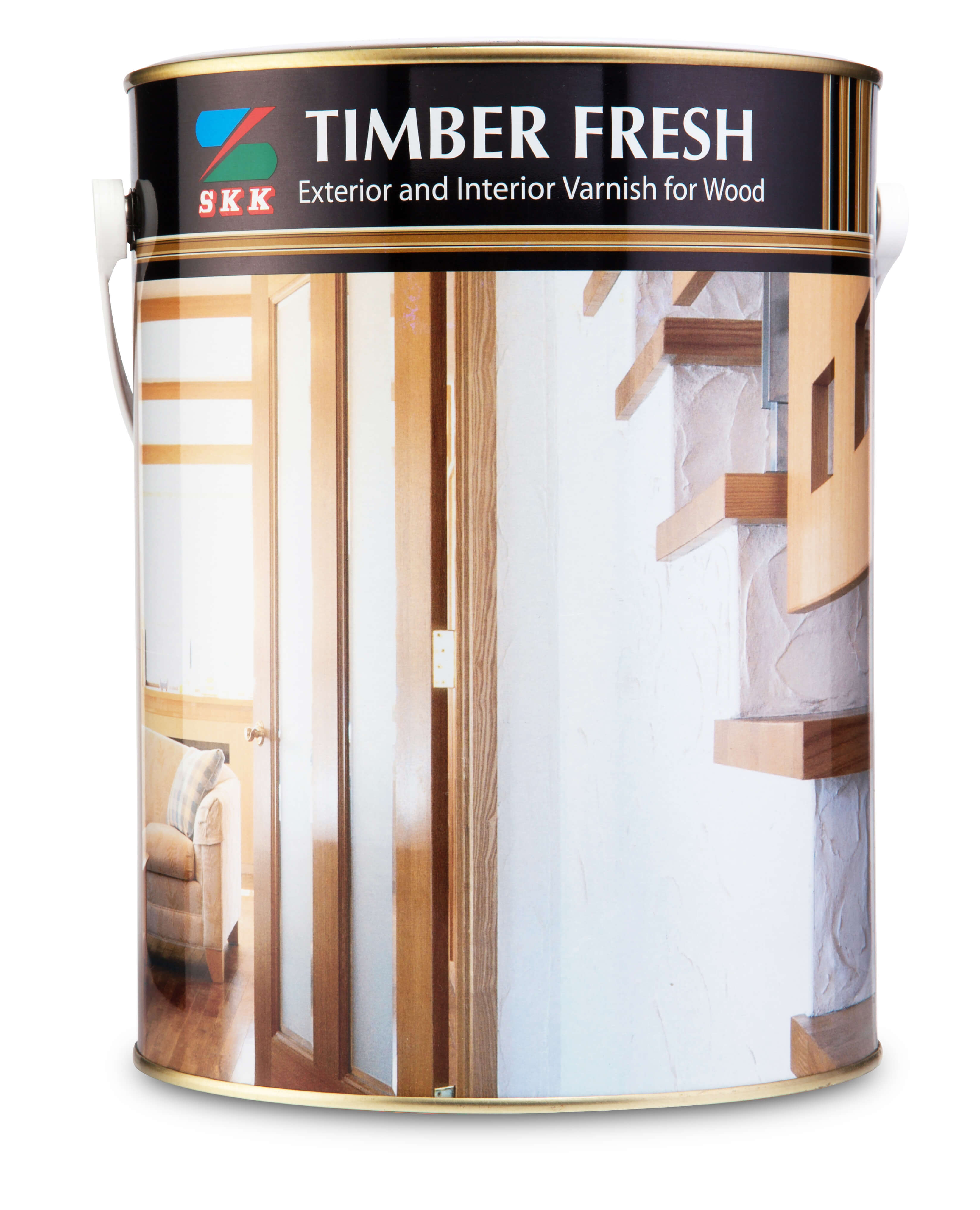 Timber Fresh is a premium wood varnish with excellent brush ability and permeability to highlight the natural beauty of timber grain. It has excellent durability, flexibility, water resistant and provide great protection to all timber surfaces against wood rot and mould growth. It also has great weather resistant whereby it will not easily peel off or blister and no cracking on exposure to weather.
Colour
A wide range of colours
Application Methods
Brush / Roller:Dilute with 0 – 5 % paint thinner A
Conventional Air Spray: Dilute with 5 – 10 % paint thinner A
Cleaning Procedure: Clean up equipment with thinner immediately after use.
Theoretical Coverage at Recommended Dry Film
0.25 – 0.30ltr/m2
Recommended Uses
For exterior and interior wooden surfaces
Standard Packing
1 Ltr / can
5 Ltr / can
Interior / Exterior
Interior & Exterior
---