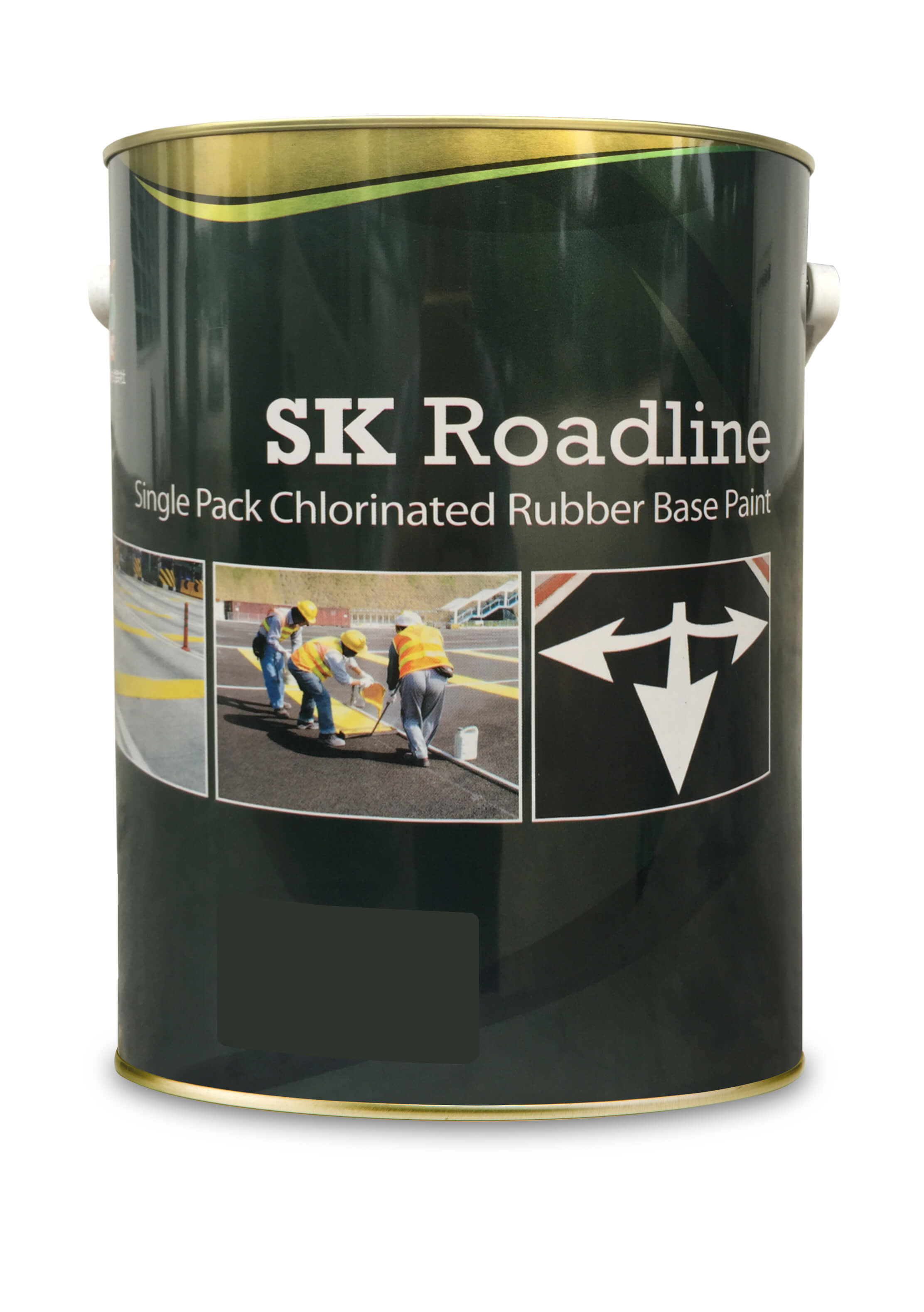 SK Roadline is a chlorinated rubber based paint for road markings like edge lines, centrelines, crosswalks and etc. It is specially formulated to reflect light back to the source and thus increase visibility of marking to automotive drivers at night. SKK Roadline is fast drying, excellent adhesion to substrate, great resistance towards abrasion and dust. However, it is not recommended for airport runways and taxiways, cement and masonry surfaces.
Colour
White, Yellow and Black.
Thinner
Paint Thinner (if necessary)
Appearance
Matt but reflective under light
Application Method
Brush / Roller / Spray : Dilute with 0-5% paint thinner if necessary
Cleaning Procedure : Clean up equipment with thinner immediately after use.
Theoretical Coverage at Recommended Dry Film
Approx. 0.20 L/m2 @ 100 micron
Recommended Uses
For road markings
Standard Packing
1 Ltr / can
5 Ltr / can
Interior / Exterior
Interior & Exterior
---