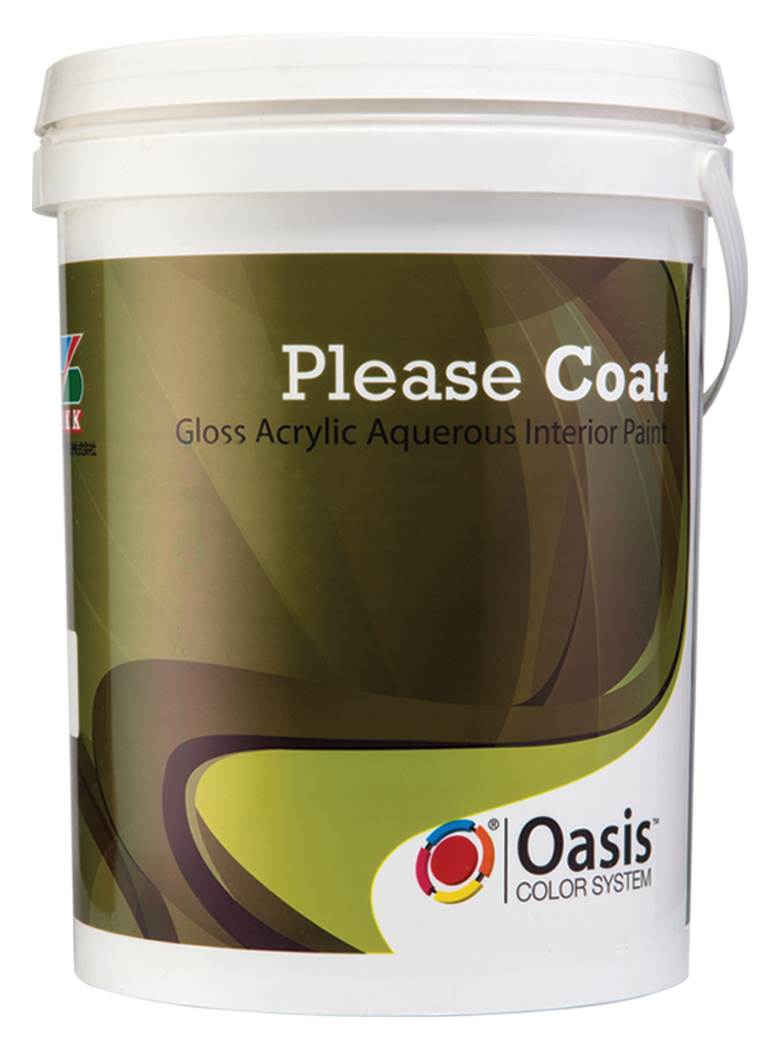 Please Coat is a high quality gloss aqueous paint for interior, new and painted surface. It is easy to apply and forms a smooth, tough paint film which has excellent gloss, fungus resistance and durability.
Colour
A wide range of colours
Application Methods
Brush / Roller: For the 1st and 2nd coats, dilute with 0 – 10% water

Conventional Air Spray: Dilute with 10 – 15% water

Cleaning Procedure: Clean up equipment with water immediately after use.
Theoretical Coverage at Recommended Dry Film
0.26 – 0.35ltr/m2
Recommended Uses
Suitably primed surfaces of concrete, plaster, masonry, brickwork, hard and soft board, RC panel, etc
Standard Packing
5 L / can
20 L / can
Interior / Exterior
Interior
---