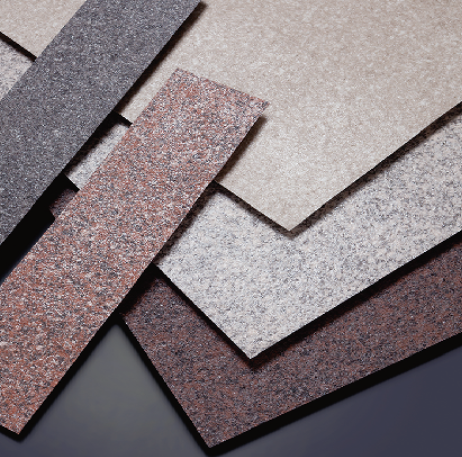 A lightweight water-based stone-like sheet material which provides great weather resistance, low VOC and more economical than natural stone. This noise and dirt free material draws attention as an essential one for green buildings. Ideally for internal and external walls.
---
Colour
A wide range of colours with granite, limestone and sandstone pattern. Refer to the catalogue for more details.
Recommended Uses
For interior and exterior primed Concrete, cement rendering, ALC panels, PC boards, slate boards, siding boards, extruded cement panels, ceramic tiles, old paint surfaces, etc
Application Method
1. For undercoat, dilute with 0-15% of water and apply with trowel.
2. Paste and press the Woody Smile sheet onto the surface by hand and roller.
3. For joint/ corner, 1 coat of Woody Smile patching material is required.
Features
Lightweight
Nicely applied to curved surface
Super dirt and weather resistance
Flexible and can be cut to apply on complicated surfaces.
Excellent maintenance
Size
895×595mm
595×595mm
595×445mm
595×295mm
---