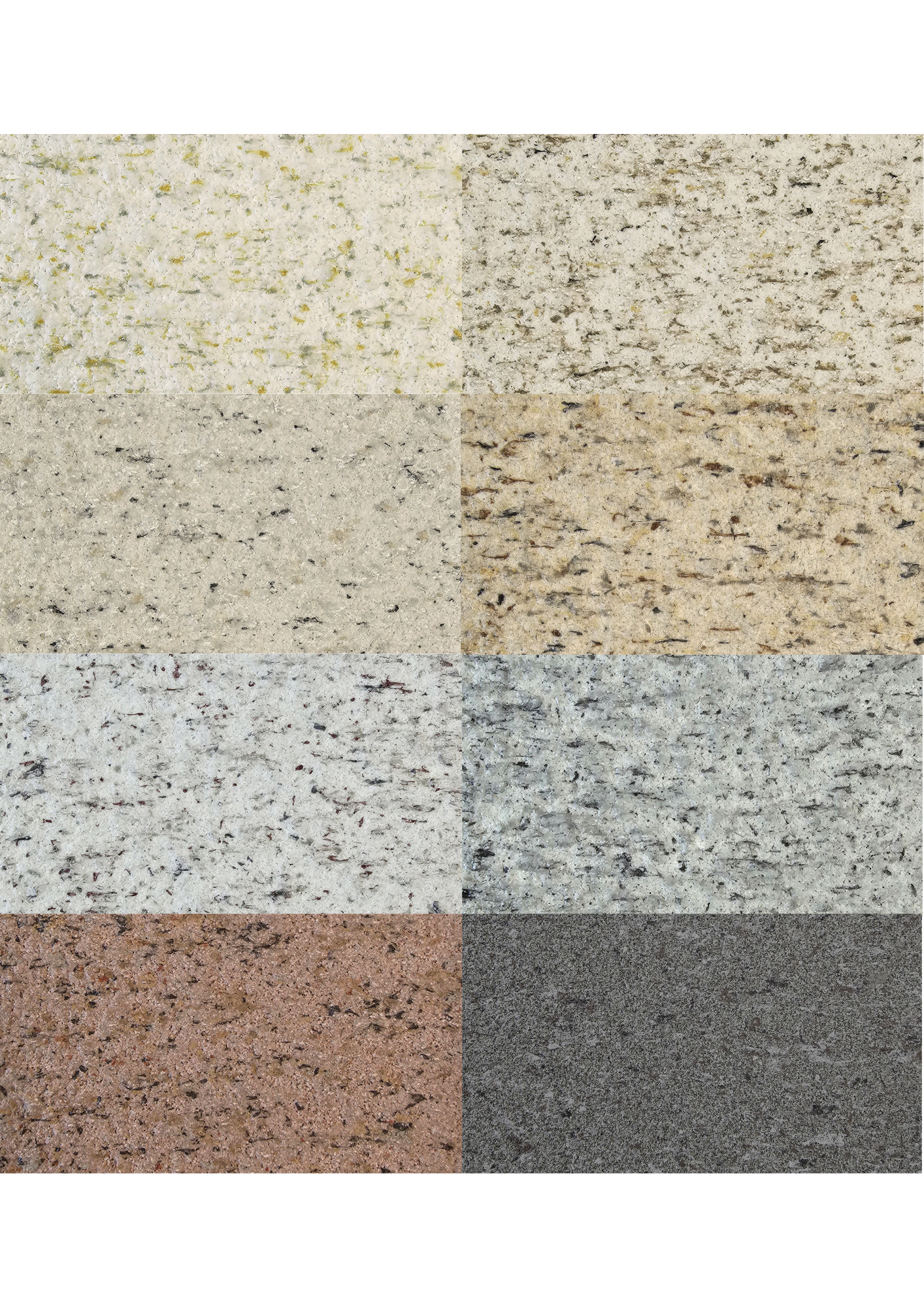 A new luxurious natural stone-like decorative coating with layers of inorganic natural stone mid-coat and multi-coloured main coat that can create various patterns using trowel, roller and brush. The magnificent appearance allows it to be the best alternative to real granite stone with high cost.
Colour
Standard colours in catalogue below. Colour customizing is available.
Appearance
Natural Stone-like
Application Method
1) Conventional Air Spray : Mid coat:Dilute with 0-3 % water by weight if necessary
Main coat:Pre-mixed
2) Cleaning Procedure : Clean up equipment with water immediately after use.
Theoretical Coverage at Recommended Dry Film Thickness
Mid coat:2.80 - 3.20 kg/m2
Main coat:0.14 – 0.20 kg/m2 (For Trowel Press Finish)
Main coat:0.30 - 0.45 kg/m2 (For Trowel Press Dense Finish)
Main coat:0.10 - 0.15 kg/m2 (For Shooting Star Finish)
Recommended Uses
As a finishing for interior and exterior uses on ordinary exterior walls, concrete, cement rendering and various ceramic siding boards.
Standard Packing
Grani Palace Mid-Coat 20KG/Can
Grani Palace Main Coat 16KG/Can
Interior/Exterior
Both interior & exterior
---