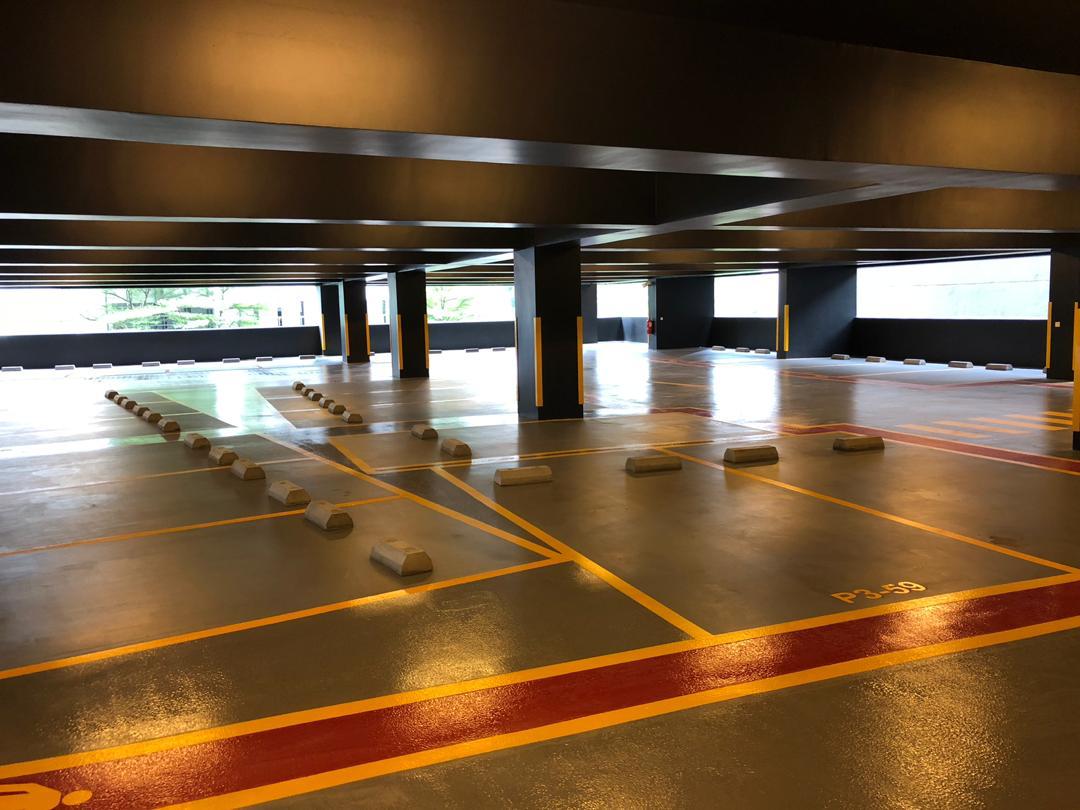 A colour pigmented, water-based floor coating system, supplied as two-component in pre-measured pack for ease of on site mixing use. Excellent in fade and discoloration resistance (yellowing) as compared with the conventional acrylic or epoxy coated flooring material. It is designed for light to medium grade traffic and corrosion control environment.
Its smooth and hard surface prevent the collection of dust from abrasion and easy for maintanance. The gloss finish retards the growth of mold and fungus.
---
Colour
A wide range of colours
Application Method
1. Application Method: Brush/Roller
2. Mixing Ratio: Base: Hardener = 100:10
3. Cleaning Procedure: Clean up equipment with thinner immediately after use.
Base and hardener should be stirred thoroughly prior to use. Do not allow material ponding.
Theoretical Coverage at Recommended Dry Film
0.3 - 0.4 kg / m2 / 2 coats
Recommended Uses
General factory, warehouse, corridor, office, school facilities, medical facilities, commercial facilities, parking lot
Standard Packing
Arkifloor UW Base: 15kg/can
Arkifloor UW Hardener: 1.5kg/can
Interior/Exterior
Both interior and exterior
---