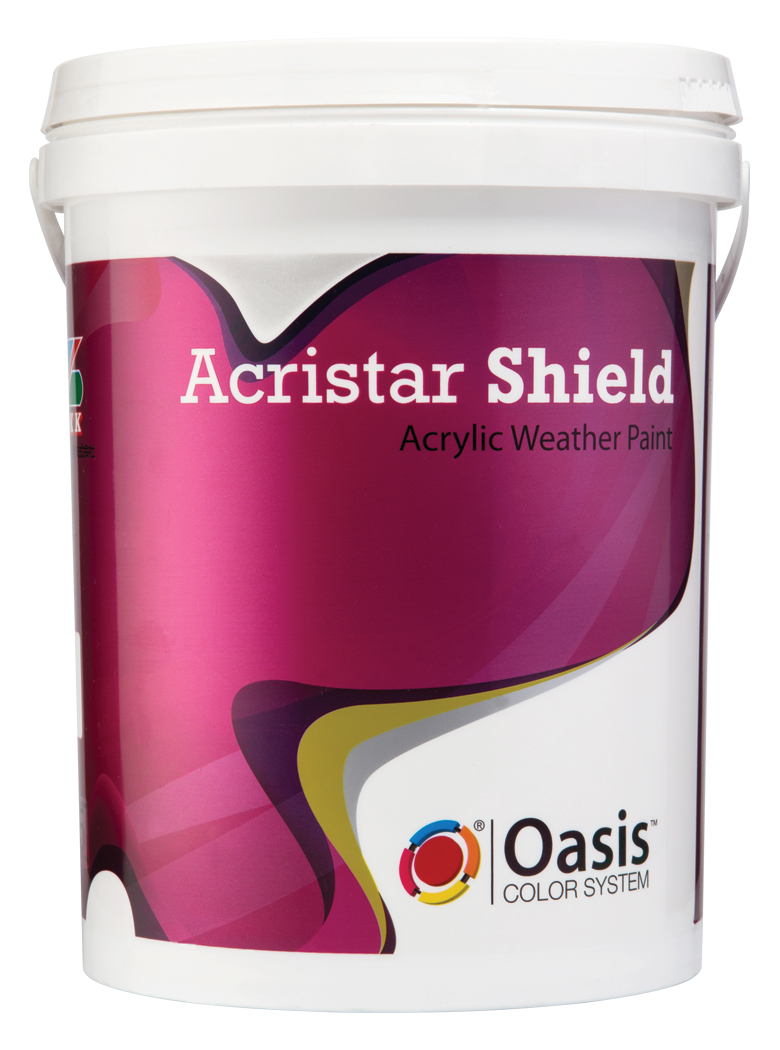 Acristar Shield is a quality acrylic weather paint ideally for exterior walls. It is washable, durable against harsh weather, dirt resistant and fungus resistant. It is suitable to use as top coat for multi layer coating.
Colour
A wide range of colours
Appearance
Matt / Satin Finish
Application Method
Brush / Roller: For the 1st and 2nd coats, dilute with 0-10% water
Conventional Air Spray : Dilute with 10-15% water
Cleaning Procedure : Clean up equipment with water immediately after use.

Theoretical Coverage at Recommended Dry Film
0.25 – 0.30ltr/m2
Recommended Uses
For prime surfaces of concrete, plastered wall, masonry, brickworks, PC boards, GRC panels, ALC boards, gypsum boards, etc.
Standard Packing
05 litres / can
20 litres / can
Interior / Exterior
Interior & Exterior
---