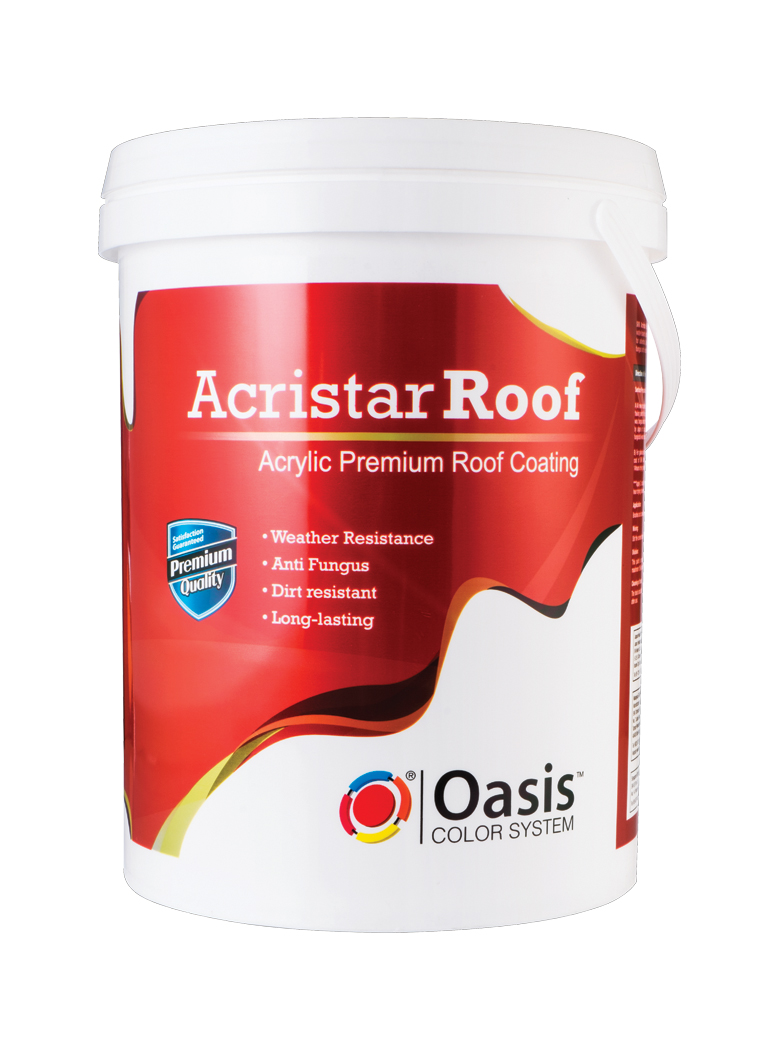 Acristar Roof is a pollution-free, as it is a water based coating which is a film made of inorganic and organic compound. It adheres to the subtrate firmly and forms a waterproofing layer that is superior in weather resistance.
Colour
A wide range of colours
Appearance
Satin Finished
Application Methods
Brush / Roller: For the 1st and 2nd coats, dilute with 0-10% water
Conventional Air Spray: Dilute with 10-15% water
Cleaning Procedure: Clean up equipment with water immediately after use.
Theoretical Coverage at Recommended Dry Film
0.15– 0.25 L/m2
Recommended Uses
Light walking and waterproof for veranda, exposed corridor, balcony and roof, veranda of landed residence, etc.
Standard Packing
05 litres / can
20 litres / can
Interior / Exterior
Exterior
---