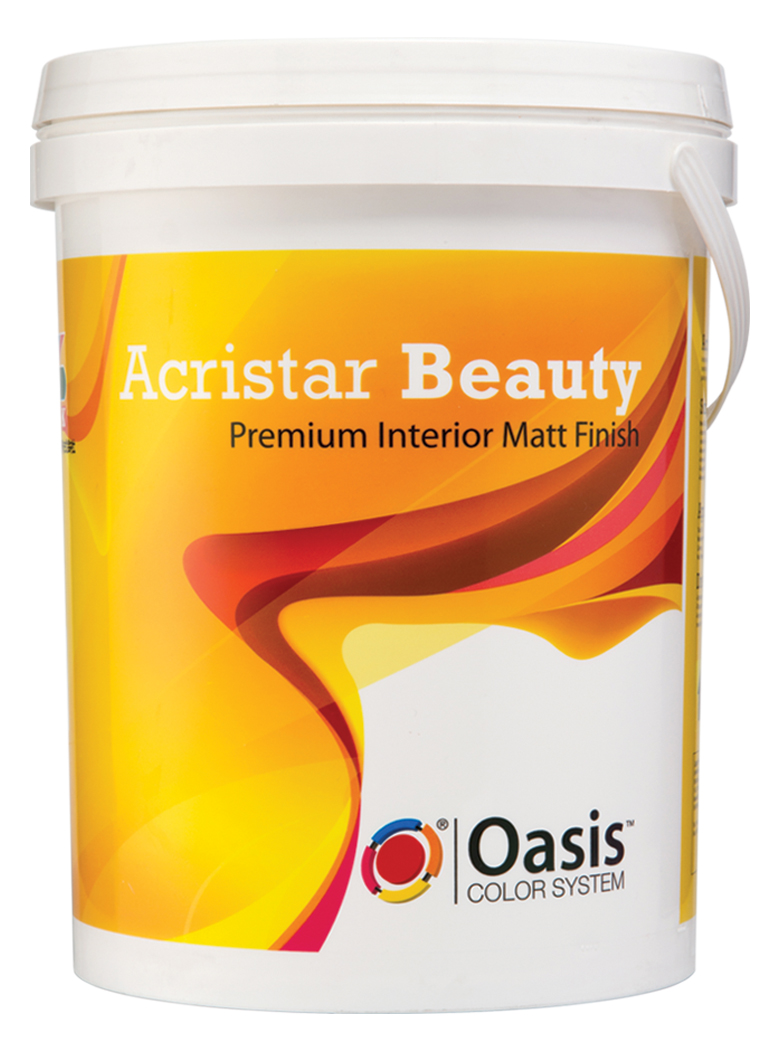 Acristar Beauty is an acrylic emulsion paint formulated to provide a smooth and luxurious matt finish. It is easy to apply and forms a smooth, tough paint film which has excellent durability, fungus resistance and low VOC environmentally friendly.
Colour
A wide range of colours
Application Method
Brush / Roller : For the 1st and 2nd coats, dilute with 0-10% water
Conventional Air Spray : Dilute with 10-15% water
Cleaning Procedure : Clean up equipment with water immediately after use.
Theoretical Coverage at Recommended Dry Film
0.25 – 0.30 L/m2
Recommended Uses
For interior serve as luxurious decorative finishing for wall and ceiling.
Standard Packing
20ltr/can
Interior / Exterior
Interior
---