Cool remodeling with heat reflective coatings!
Colour
Wide range of colours
Application Method
Dilution : Dilute with 0-20% water by weight if necessary
Method of application : By Brush, roll or spray
Cleaning Process : Clean up equipment with water immediately after use.
Theoretical Coverage at Recommended Dry Film
0.25 – 0.35 L /m2
Recommended Uses
As a finishing for exterior uses on primed timer and a wide variety of substrates include masonry.
Interior / Exterior
Exterior
Special Features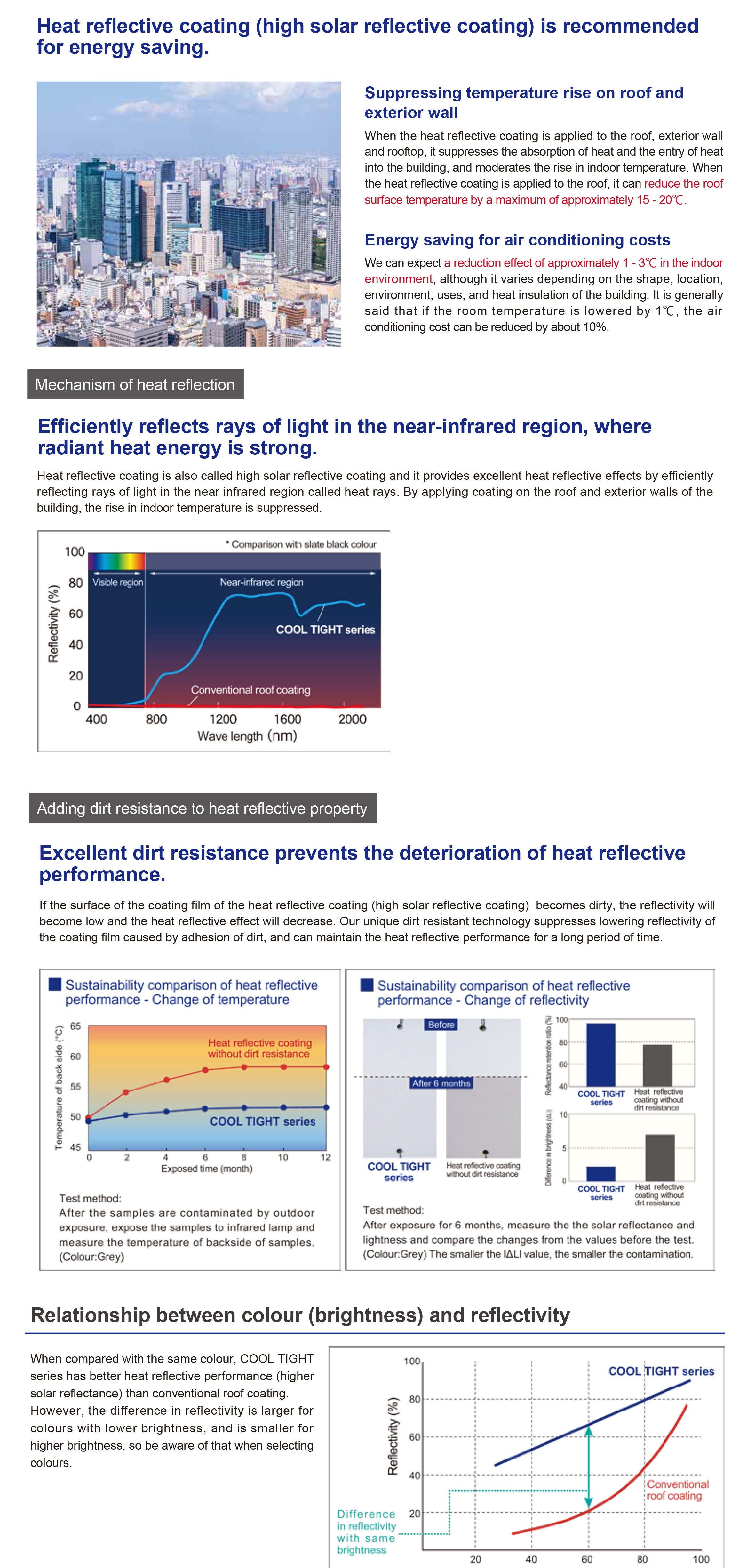 Heat Reflective Test Video
Heat Reflection Mechanism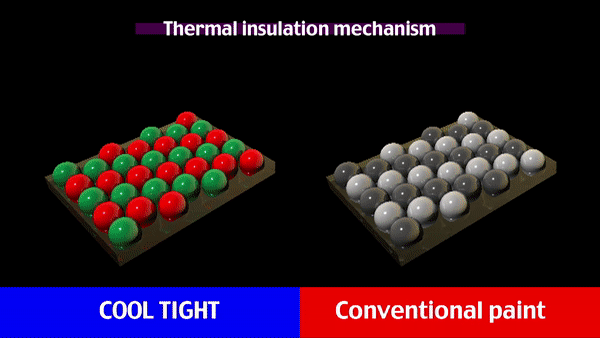 Dirt Resistance Test
Job Reference

Job References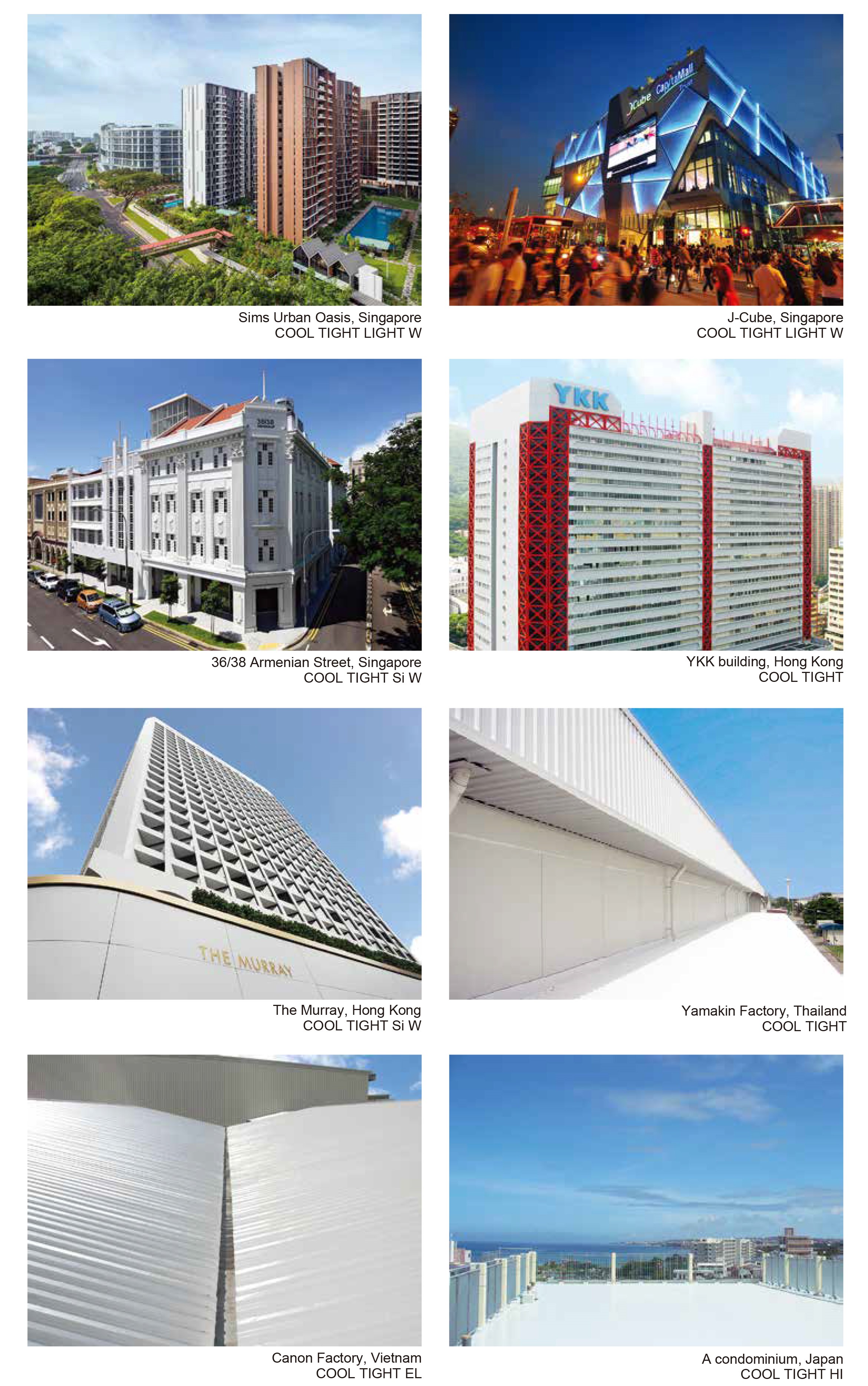 ---